There are so many videos and magazine articles featuring great guitar players but rarely do they talk about how much time and effort went into the guitar practice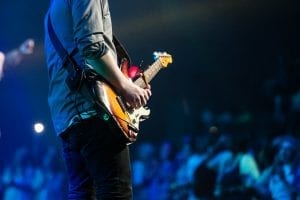 routine that made them so great. It always seems like these great guitar players were always great. It is very easy to forget (or not even realize) that at some point, these guitar players had the same struggles and frustration that you have. Playing guitar wasn't always easy for them either.
The question you should ask yourself is "how can I get to the level of playing that [insert guitar player here] did?" Their example will show you what results are possible when you have an effective practice routine. You don't have to practice guitar around the clock to do it either. It is far more important to have quality practice time.