Does age really matter in music?
Does age really matter in music? Can we learn to play musical instruments even when we are older? Is there still hope for our unfulfilled dreams?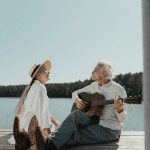 The surroundings in which we live in and the education system are very good at selling us on the idea that we learn when we are young and that at some point, we are just "too old" for new things.
A lot of people shape their life till they're 25 and then live the rest of their years accordingly. We see successful sportsmen already retiring in their 30s, we see countless young musicians at the peak of their careers in their 20s. How many times do you hear yourself saying: "I'm too old for this"? We have that assumption stuck in our heads all the time.
And what if you ARE older? I don't mean people below 30 – you have no excuses. But what if you are 40, 50, 60 … is it "worth a try" to start learning guitar? Is there still hope?
The answer to that completely depends on yourself and your desires.
Now please understand that I am a little too young to talk about this subject first hand, but I can talk from experience of teaching older students (the oldest was in his 80s), the people around me and facts I managed to learn up until till now from multiple sources, successful people, musicians and my own mentor.
I have no authority to talk about our brain cells, because I haven't studied neurology. But what I am about to tell you right now, I would like to encourage you to take time and do some research yourself.
The answer we are looking for is: YES. You can learn anything, even when we are older. It's not only possible, but it's also healthy!
It's a false belief that people lose the ability to learn with age. It's true, the number of our brain cells can slowly decline, but that's the result of not stimulating them.
Repeating an everyday routine and doing the same old things all the time causes our brains to not be used enough. What happens to a muscle that is not used enough? It gets weak. The same goes for our brain.
When we learn new skills, new neural pathways are being formed, and according to recent discoveries, even new brain cells. So, if you start to play guitar even when you are older and therefore learn something new, it could just be the ticket to a long, healthy and happy life for the rest of your days.
So, you have one giant reason to start, even if you will never be the next Eddie Van Halen or John Petrucci.
I can assure you from my own experience that working with older students is for the most part a lot easier. The reasons are mostly in their life experiences, the ability to focus and understand more complex things. It's a lot easier to present to them with new things and have a constructive/interactive conversation about the topic. It's even easier to pin point problems in their guitar playing, talk about them and solve them. Younger students, especially children are prone to withhold them, which can cause a lot of problems during the learning process.
Time is also a huge factor. If you are retired, you usually have more time to do the things you want to, which is a big advantage to the full schedules of schoolchildren, college students or employed citizens.
The biggest issue with teaching elders that I have encountered so far were their physical capabilities of their hands. But not like their hands would not be strong enough to press the strings (we don't need to press hard anyway), because older people typically have stronger hands. It's the flexibility of their fingers and hands that is the problem. Older, experienced, especially workers' hands are used to holding things with a strong grip and that's why fingers are usually not doing what we want them to. But even this problem can be solved with the right approach and correct methods while practicing.
So, we have the wisdom, we have strong hands … the only thing that is holding us back are bad habits in our movements, even which can be overcome with correct practice. I think there are no excuses for someone to not start playing guitar just because of their age.
About the author:
In Dream Music – Guitar School in Novo mesto I help all kinds of students, including older people, to reach their goals. If you want to become a part of our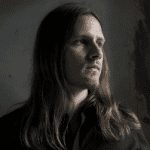 community, then be sure to contact me via my website, so I could see how I could help you become a better guitar player.
©Janez Janežič