If you are trying to teach yourself guitar. You may be making these three biggest mistakes every time you pick up your guitar. Knowing what these three things can help you avoid them so that you can save your time and energy. And learn to play the guitar much quicker and have a lot more fun in the process!
Learning songs on the guitar only
You've got a few chords down, and now you are focused on playing songs. You are planning what other songs to learn already. You've seen the beginner songbook available.
The challenges that come with focusing your energy on learning how to play songs only include:
Slow development of technique. Because you may not repeat the same technique over and over again. And also apply it everywhere on the guitar. Only specifically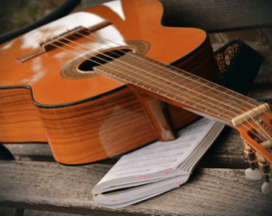 for that song.
Large gaps in your guitar knowledge. You may only be reading tabs, rather than understanding what's actually happening on the guitar. Which makes it hard to play with other people and feel like a musician. You can also miss out on other fundamentals and core principles for playing guitar.
In the short term, it may seem great that you've learnt a few songs. Maybe even learn a few little parts of your favourite songs. But in the medium and long-term. It can slow down your progress on the guitar.
It's easy to get caught up with learning songs because:
-Tabs for songs can be easily downloaded online
-There are lots of YouTube videos of "how to play this song."
-Game and apps focus on it as well.
Lots of self-taught guitar players think it's normal to learn in this manner. And you can make significant progress for those specific songs. But you may still suffer from the challenges stated above.
I would recommend learning about the understanding of how the guitar and the fretboard works. So that you can get creative with your playing. And also work on your ear training. Which will both help your overall guitar playing and help you feel more like a musician.
Learning from lots of different places
This is easily done as there are so many places you can learn guitar. From the internet, books, your friends and families.
Before you know it, you've had 5 different sources telling you hold a pick a certain way. You've learnt how to strum an E chord ten times. First of all, it can waste a lot of time going through trying to get lots of different views on the same thing. Two, it's hard for someone trying to teach themselves to work out which one is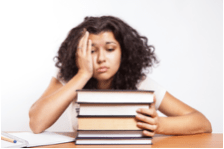 correct. While there are lots of useful tips on the internet that have had a lot of views. They may not help you to get to what you want to do on the guitar.
You want to learn from a few credible sources as required for what you want to do on the guitar. So that you don't get confused and get frustrated that you are makings low progress. You can even pick up lots of bad habits that you will end up having to untangle later on.
Trying to teach yourself
This is the elephant in the room.
It is not easy teaching yourself something you can't do. It's like using YouTube to work out how to build a house without even knowing how structural loads work.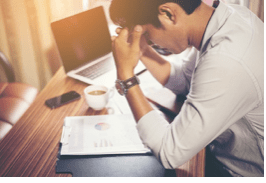 While learning guitar is much less dangerous than construction work. It is something that can lead people to become very frustrated and feel like they aren't talented enough to play the guitar like a real musician.
First of all, feedback will help you a lot with your guitar playing. Having someone to give you the nod of approval when you are doing something right so that you can train on it. And correct you if you do anything wrong before it becomes a bad habit or causes an injury.
Lots of people will name exception to this rule and say this "famous" guitar player taught himself. And the question I always ask is, are you that person? Do you intend to play the guitar 15 hours a day obsessively for a number of years to get good at it? Because you can. But you can save yourself a lot of time and energy is you have someone to guide you along. That will help you improve on the guitar much quicker and get to where you want to go faster.
Final Note:
If you want to progress fast and towards what you want to do more easily. Then make sure you are doing more
than learning songs (this goes even if you have a teacher.) Make sure you limit your sources to a few credible ones. And take feedback by having someone to guide you long term and implement it into your playing so that you can improve faster and have more fun learning the guitar.
About author:
Guitar Tuition East London Provides London guitar lessons to kids and adults across East London. Designed to provide them with musicality and creativity so that they are more confident as musicians.